Article four
Student Hand out for New Jersey Road Test.
One more FREE service from Vision Driving School.
Vision Driving School is trying to help driving students as much as they can by providing lots of information related to written test, road test etc.
Below is the hand out for you, if you have a road test in New Jersey. This will help you even in your real life driving.
Whether you take driving lesson from Vision Driving School or not Just keep this in mind. Look at this guidelines. If you have any confusion, call us. Practice with one of the experienced driver. Check out all your visual pointer on your own car.
You will be a safe driver, you will be a defensive driver. You will never scratch your car or any one else's. Good luck and enjoy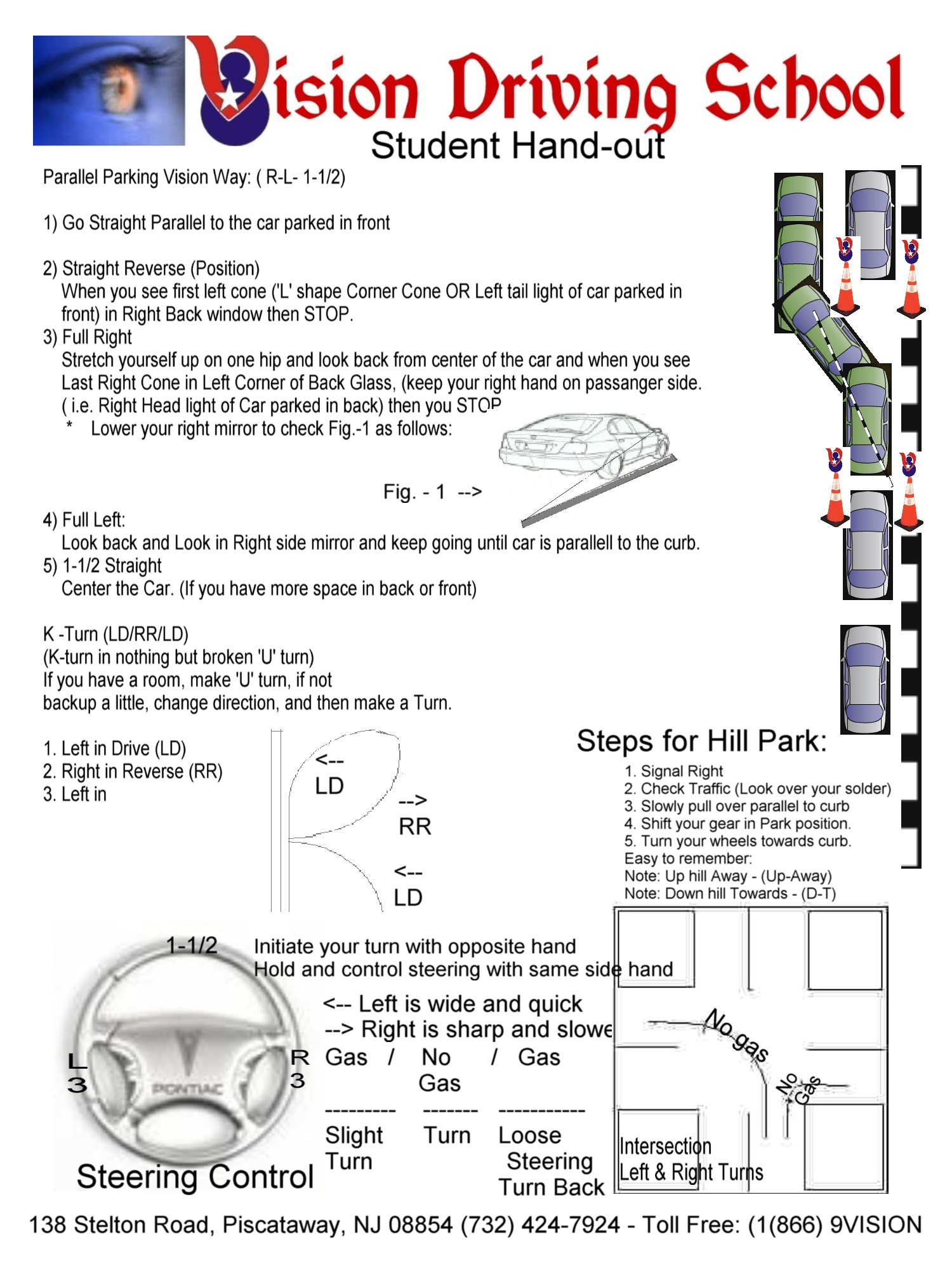 <-- Articles | introduction of writer | NJDMV -->
---
Vision Driving School - www.visiondrivingschool.com 1(866) 9 VISION emergency contact (732) 688-7841
---